Plantable wildflower Thank you business cards
Want to up your selling game...... why not send your customers some flowers! With a plantable wildflower thank you card.

These thank you cards are a gorgeous edition to let your customers know just how appreciated they are, plantable wildflower thank you cards- good for the bees- good for the planet- good for business #plantableseedcards

Each card is approximately 100mm x 70mm

Price includes your logo adding and any color of wording

Listing is for 100 cards

To grow, simply soak paper over night tear into pieces, sprinkle on the soil in a nice warm spot in the garden or inside in a pot, give them a good water then cover with approx 1cm of soil, you should see some growth in 4-6 weeks, for best chance of germination plant within 12 months, you must keep them well watered and dont plant out too early.

Seeds are all non GMO and are a general wildflower mix- seeds will vary due to seasonal variations and batches used.
Recommend this product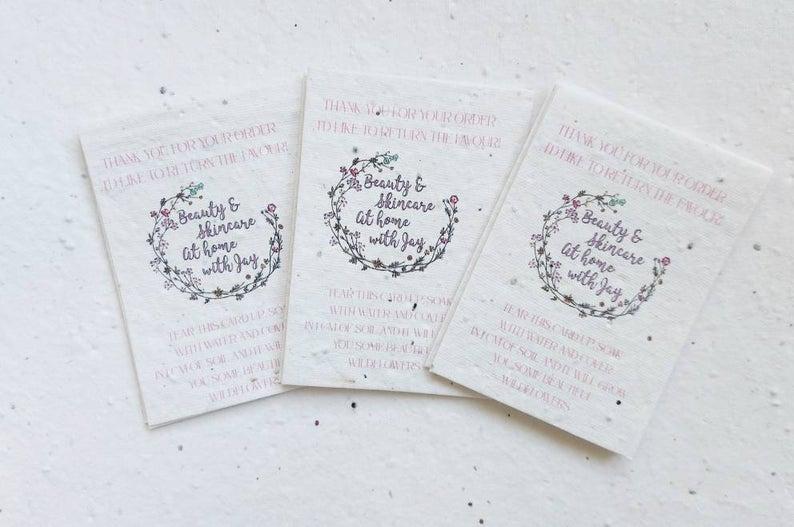 Plantable wildflower Thank you business cards