PLANTABLE Party time Seed Cards - Eco and VEGAN friendly Wildflower cards - Seed paper cards - Plantable cards for any occasion
Need a Card and Gift in one?
 Want to be eco friendly? 
Fancy feeding the bees.... or just looking for a pretty card that can actually be thrown in the garden rather than the bin. 
Here is the answer a beautiful wildflower filled card, The cards are A6 with a recyled c6 envelope, and contain on average 100-150 seeds per card. The design is a copy of my own artwork Blank card for any occasion
 ***Instructions for use After the card is finished with simply tear into small pieces, soak in water place into soil and cover over For best results keep in a warm moist place but these will grow outside in a warm spot in the garden. I have eliminated plastic from my packaging. Replacing the cellophane wrappers with compostable bags. Vegan....... all my inks used in production are Vegan friendly Price includes uk Postage,
This listing is for one card Please check out my other listings
Recommend this product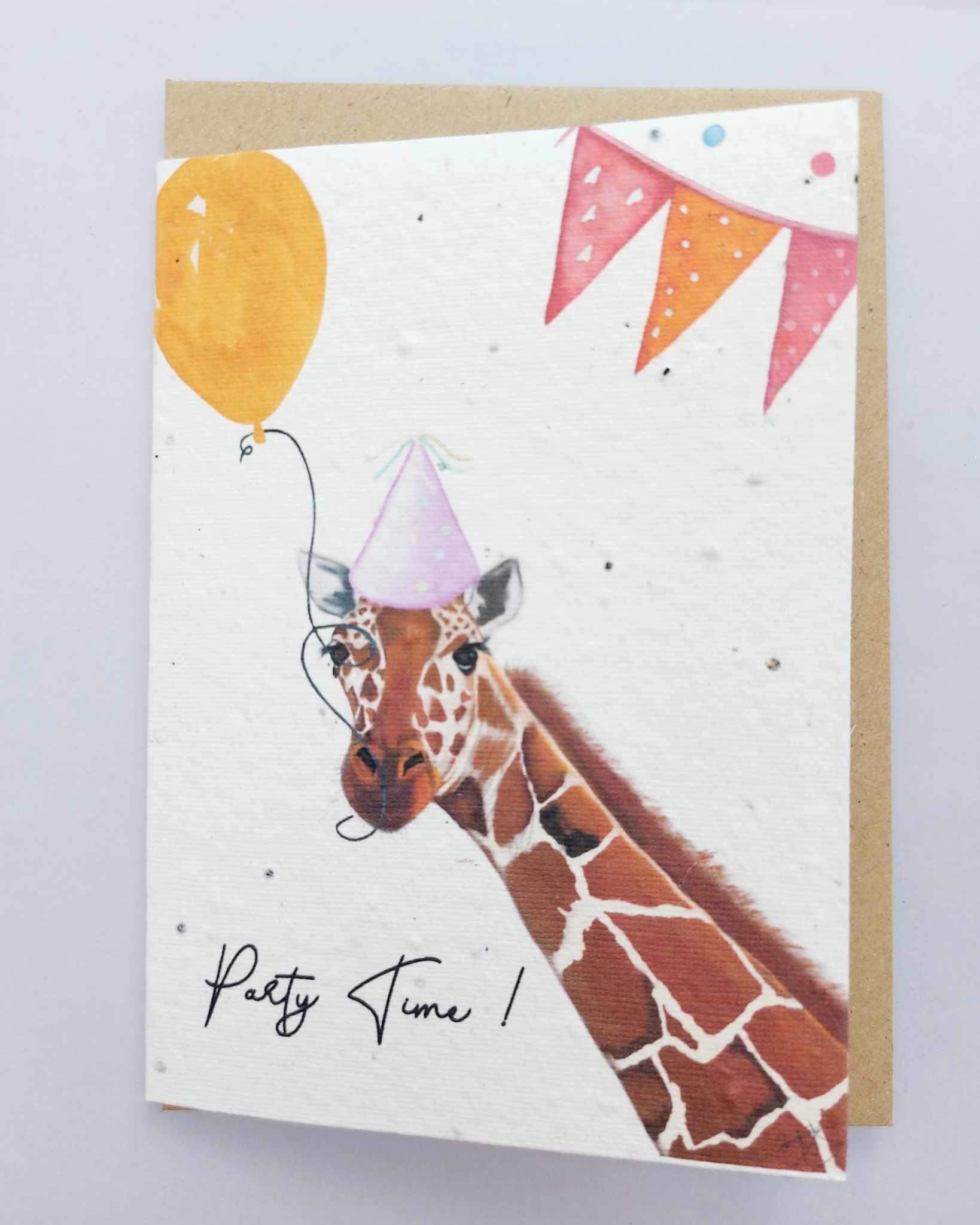 PLANTABLE Party time Seed Cards - Eco and VEGAN friendly Wildflower cards - Seed paper cards - Plantable cards for any occasion