Plantable Seed Paper Calendar 2024 A5- Growable calendar- 2024 planner
Plantable 2024 Wildflower Wall Calendar - Growable Calendar
Want to be more eco friendly but still have everyday essential items.... then why not start with a plantable wildflower calendar that will be a gift for much longer than just when it's received.
A truly unique gift with an eco conscience.
With my fully plantable wildflower calendar every time you finish a month you simply tear it up, plant it and wait for some beautiful wild meadow flowers to grow. 
Even the covers are plantable! Includes full instructions on the rear.
Featuring 12 of my original artworks.
The calendar is bespoke size, it is slightly bigger than A5 - It measures approx 14cm x 24cm so it's a really good size with plenty of space to write all your important dates.
It is bound with a colourful bulldog clip so it can be wall mounted using the hook, when you have finished the calendar simply re use the clip. 
New improved design for 2024 with added note section.
I also have this in a smaller  version.
PLEASE NOTE ORDERS RECEIVED AFTER 10AM ON THE 13TH DEC WILL NOT BE PROCESSED UNTIL THE NEW YEAR DUE TO POSTAL STRIKES X
Recommend this product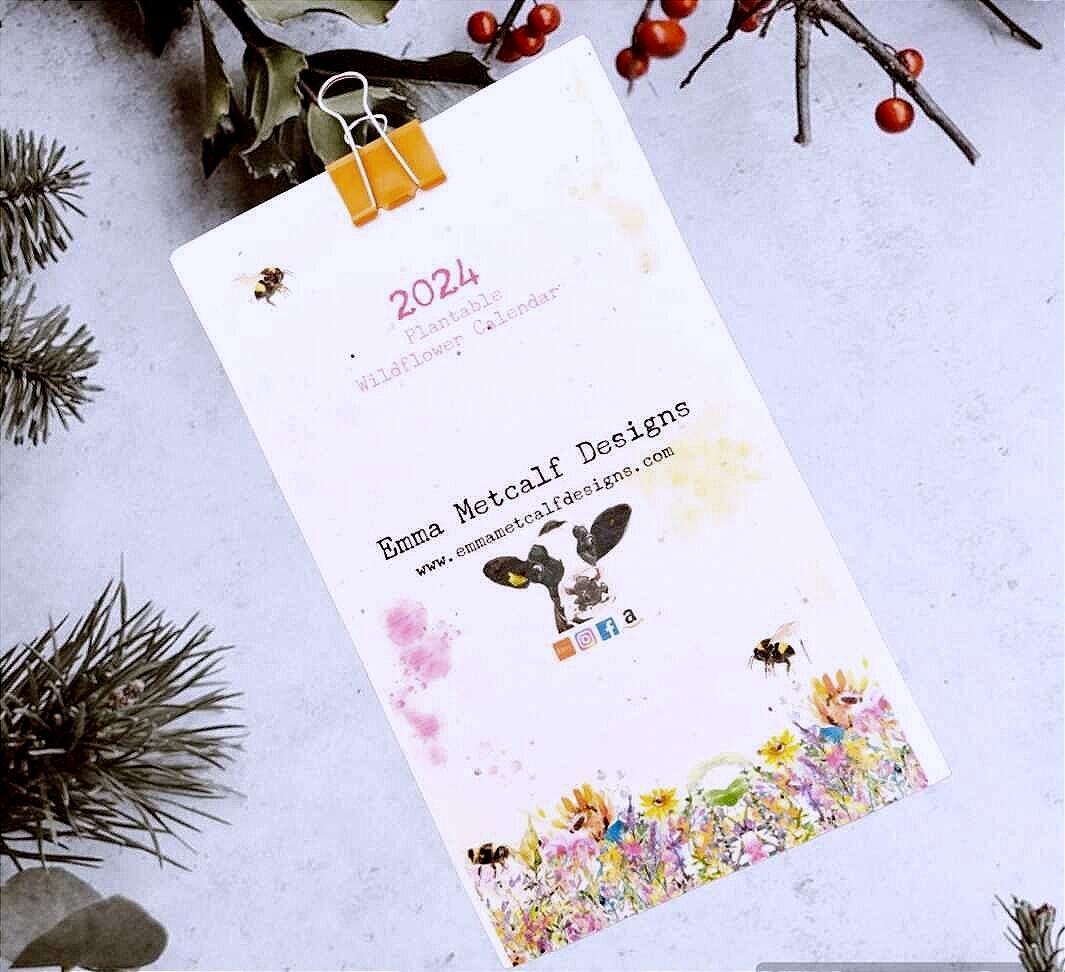 Plantable Seed Paper Calendar 2024 A5- Growable calendar- 2024 planner