Pack of 5 plantable wildflower seed paper Christmas cards with envelopes-Farm animal themed Christmas greetings card set
Pack of  5 plantable wildflower seed paper eco friendly farm themed Christmas cards and envelopes in compostable packaging.
Need a Card and Gift in one? Want to be eco friendly? Fancy feeding the bees…. or just looking for a pretty card that can actually be thrown in the garden rather than the bin.
Lets face it we are all guilty of creating a lot of waste over Christmas, not only are these a novel idea they are also environmentally friendly
 ALL MY PACKAGING IS ALSO RECYCLABLE, THE BAGS THE CARDS COME IN ARE COMPOSTABLE,EVEN THE TAPE ON MY BOXES IS BIODEGRADABLE, PLEASE RECYCLE THEM X
Here is the answer a beautiful wildflower filled card, The cards are A6 and contain on average 100-150 seeds per card.
The designs are all  a copies of my own artworks
PLEASE NOTE ORDERS RECEIVED AFTER 10AM ON THE 13TH DEC WILL NOT BE PROCESSED UNTIL THE NEW YEAR DUE TO POSTAL STRIKES X

Recommend this product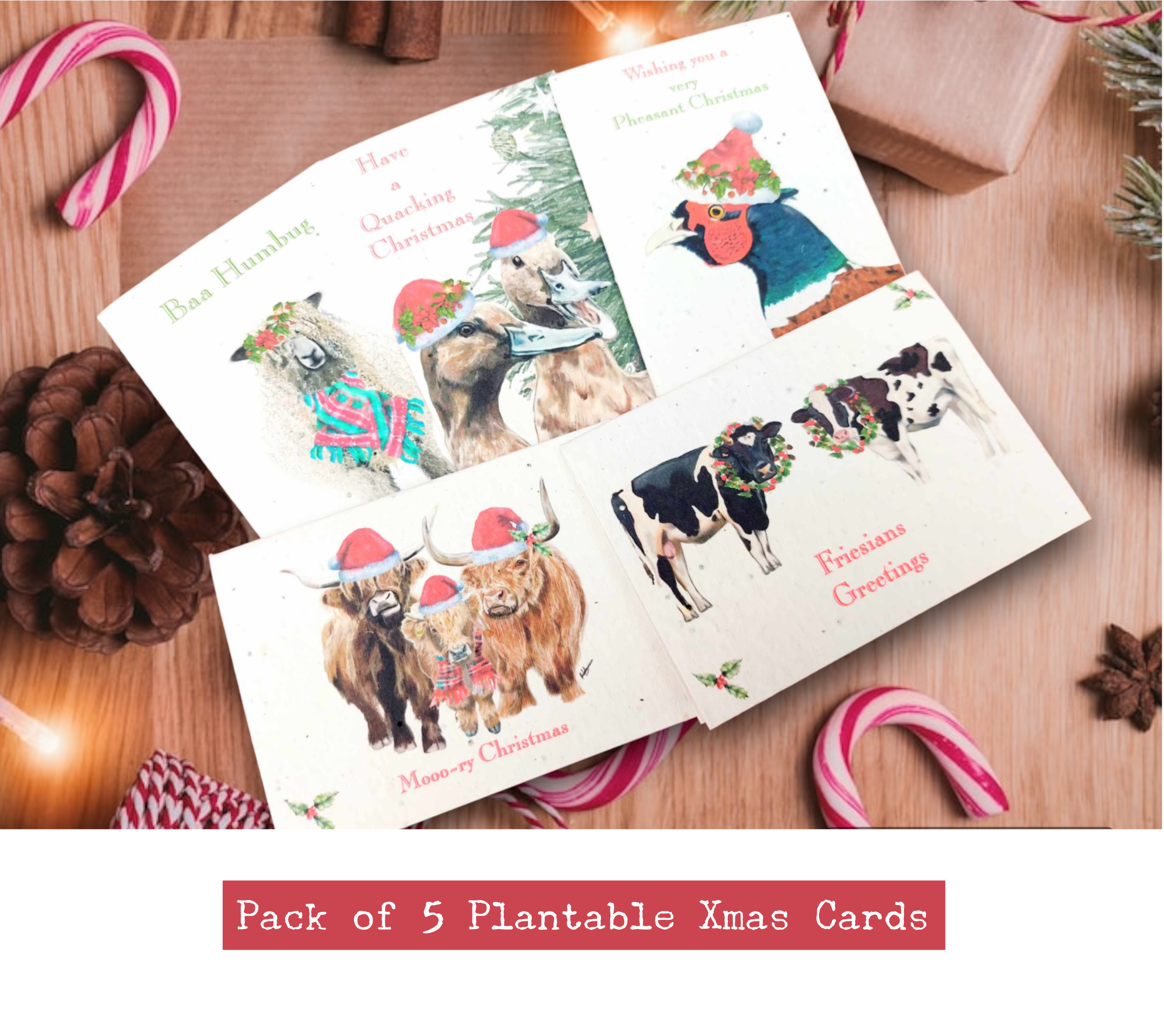 Pack of 5 plantable wildflower seed paper Christmas cards with envelopes-Farm animal themed Christmas greetings card set