Pack of 5 Easter plantable A6 seed cards with coloured envelopes
Set of 5 plantable Easter seed cards - the ultimate in eco and Vegan friendly cards, send a beautiful card and help save the bees whilst also sending a gift #Plantable seed cards - send flowers as well as chocolates! 

These cards are A6 and come with their own beautiful spring themed peel and seal luxury  envelopes and in fully compostable bags with recyclable packaging, I am making a conscious effort to Make my Business as Eco friendly as possible and if any of my packaging for whatever reason isn't recyclable then it will have been re used from a previous delivery.

You will receive one each of the designs as shown, they are all completely blank with no sentiments.

All instructions for use are printed on the rear of the card but after use you simply tear up and plant, they are filled with a mixture of non invasive wildflower seeds including Poppy, snapdragon, sweet alyssum and babys breath and basil to promote Bees to return to gardens and other areas as well as giving a lovely array of bright colours..


THROW ME IN THE GARDEN, NOT THE BIN!
Recommend this product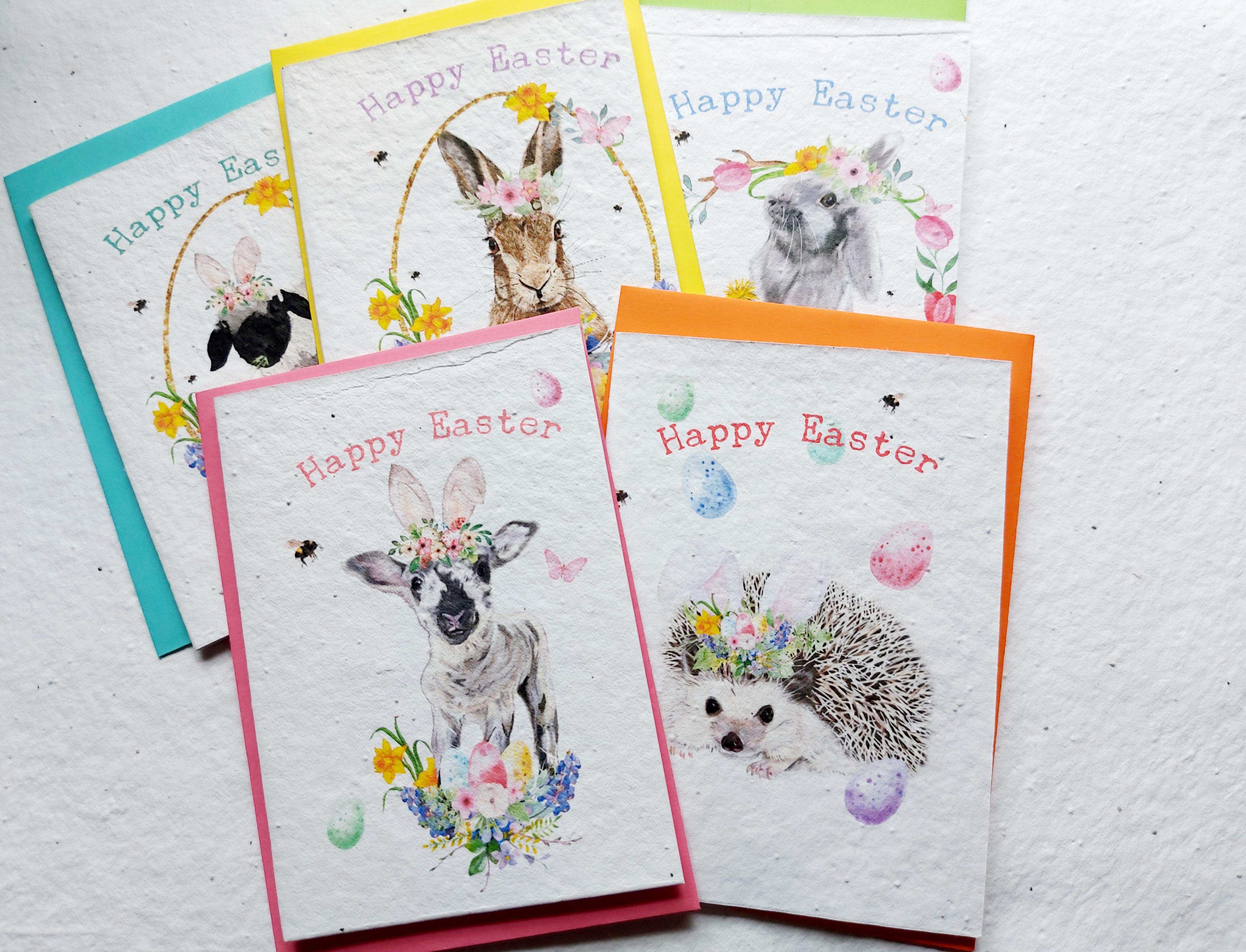 Pack of 5 Easter plantable A6 seed cards with coloured envelopes