Light switch surround sticker- perfect for revamping tired decor or adding a touch of glamour to a room- perfect for childrens bedrroms
Bespoke light switch sticker designed to fit any switch and in any theme.
Ever decorated a room but not been able to find a suitable light switch to go with your décor- lets face it the choices out there are pretty slim.
I recently re decorated one of our spare rooms in a country woodland theme and after looking round admiring my handy work, I realised there were a couple of things missing! Some nice wall art and something to cover the dingy faded light switch.
The wall art was easy- i printed off one of my woodland characters and framed it as a foil print but the light switch left me stumped. After looking on a well known shopping platform i realised nothing took my fancy but also the size of my light switch was obscure....... Cue this product being born. 
These can be done in any style or theme- plain colours or with some of my artwork on. They can also be holographic or plain.            They can be made for a dimmer or a normal switch the same applies- simply measure the diameter of the dimmer allowing a couple of mm extra for the sticker to go over.
All i need is the exact size of the back flat part of the switch plate and then the size, shape and position of the hole.
To apply simply clean the surface of the light switch, remove the backing of the sticker from the top just slightly until you are happy it is lined up, and then gently apply in a downward motion removing any bubbles as you go.
PLEASE NOTE THESE ARE BESPOKE AND MADE TO YOUR EXACT REQUEST- NO REFUNDS WILL BE GIVEN FOR INCORRECT MEASUREMENTS RESULTING IN THE STICKER NOT FITTING SO PLEASE CHECK CAREFULLY BEFORE ORDERING.
To order simply place the order and then contact me via email with your measurements and and design requests.
All designs can be done from any animals or designs seen across my card and gift range so please have a nosy and then contact me and if you cant see it i'll do my best to design one for you.
( please note the cow design on the photo was only applied for the photo so that is why it is not fitted properly)
Recommend this product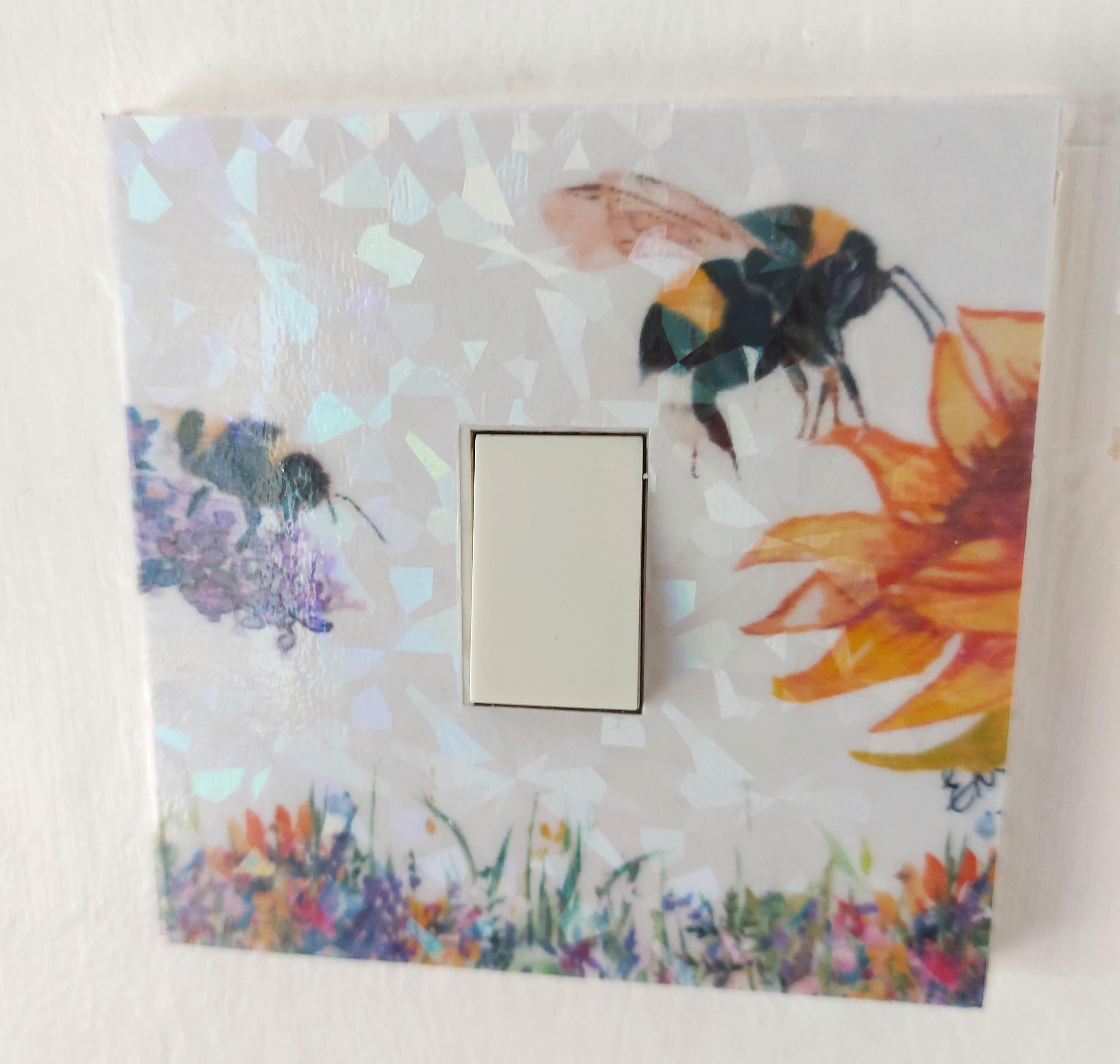 Light switch surround sticker- perfect for revamping tired decor or adding a touch of glamour to a room- perfect for childrens bedrroms