Eco-Friendly Plantable Seed Paper Christmas Card for Special Relatives | 6" Square | Perfect gardening gifts - Growable Christmas cards
Welcome the festive season with my exclusive 6" square plantable seed paper Christmas cards, designed especially for your cherished relatives. Crafted with eco-consciousness in mind, these unique cards are made from recycled materials embedded with high-quality seeds, ensuring a sustainable and memorable celebration.
Each card is a blend of handcrafted elegance and environmental responsibility. The charming design features intricate holiday motifs that convey warmth and joy, perfect for sending heartfelt wishes and a true touch of luxury to your beloved relatives during this special time of the year.
What makes these cards truly exceptional is their sustainable nature. After the Christmas greetings have been shared and cherished, the card can be planted to grow beautiful wildflowers, creating a lasting memory and a gift that keeps on giving.
Each card also includes a brown recycled envelope, adding an earthy touch to your thoughtful gesture. Not only will your relatives appreciate the heartfelt message, but they'll also have the joy of growing their own little garden from your card.
Features:
Handmade 6" square plantable seed paper Christmas cards.
Thoughtful design for special relatives.
Embedded with premium seeds for growing wildflowers.
Sustainable and eco-friendly, made from recycled materials.
Brown recycled envelopes included.
Make this festive season a truly unique and eco-conscious celebration by sending these plantable seed paper Christmas cards to your special relatives. Join me in spreading joy and greenery this Christmas.
Lots of sentiments included across the listings but if you would like a different name on the card please choose other from the drop down menu and then write in the notes who you would like writing on the front of the card.
Price will include 2nd class postage but if you require 1st class please upgrade.
Recommend this product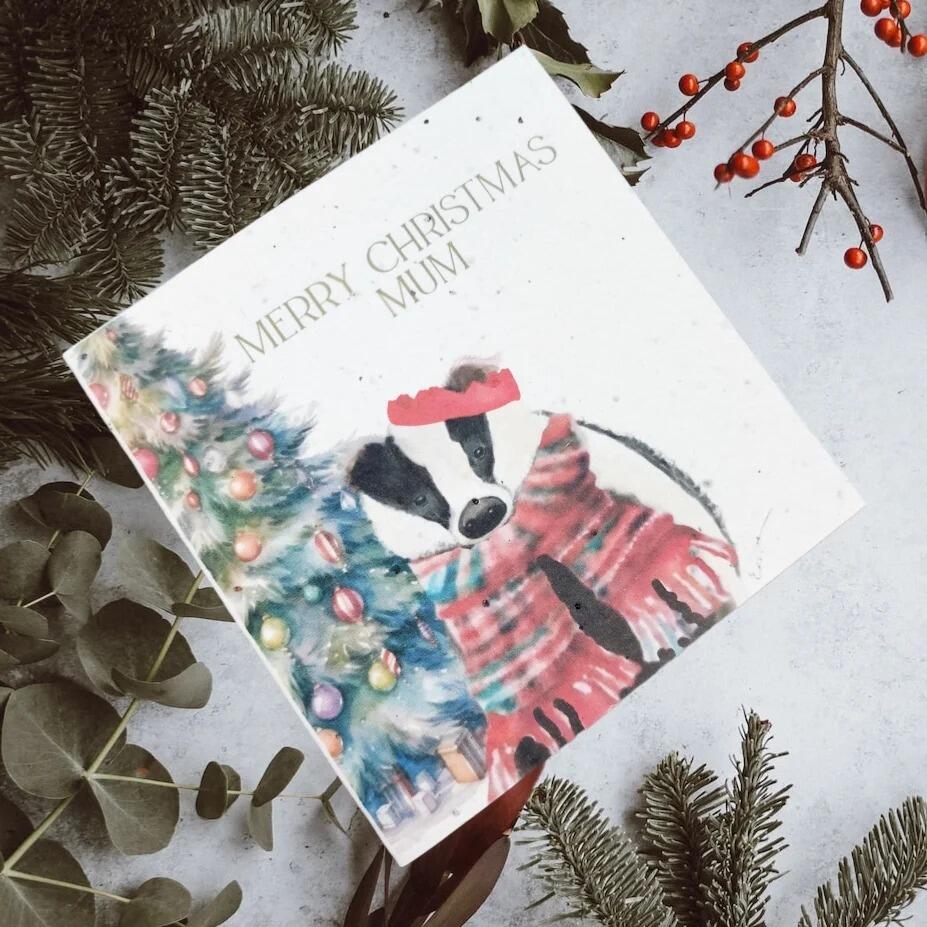 Eco-Friendly Plantable Seed Paper Christmas Card for Special Relatives | 6" Square | Perfect gardening gifts - Growable Christmas cards