Bespoke farm themed Pig earrings with sterling silver hooks- choice of designs- Piggy earrings- Quirky earrings
Bespoke farm themed Cow earrings with sterling silver hooks- choice of designs- Holstein- Cow earrings- Dairy cow
Are you like me, always searching for farm themed earrings that are quirky but also lightweight and easy to wear?
 I love cows! and after not being able to find any that I liked I decided to use my own designs to create my perfect pair of cow earrings!
As a have a large catalogue of designs i realised people would love other animals too so i created this small range of farm themed earrings using my own artworks as seen on my cards and giftware.
If i have a design that you would like to see on them then please contact me and i will make your earrings of your dreams become a reality!
The earrings themselves are made of shrink plastic so are very light weight and you literally cant tell you have them in.... the hooks are sterling silver and are stamped so they are safe for anyone who has allergies to cheap hooks.
The back of these are white but you can upgrade to a glittery back colour of your choice.
Recommend this product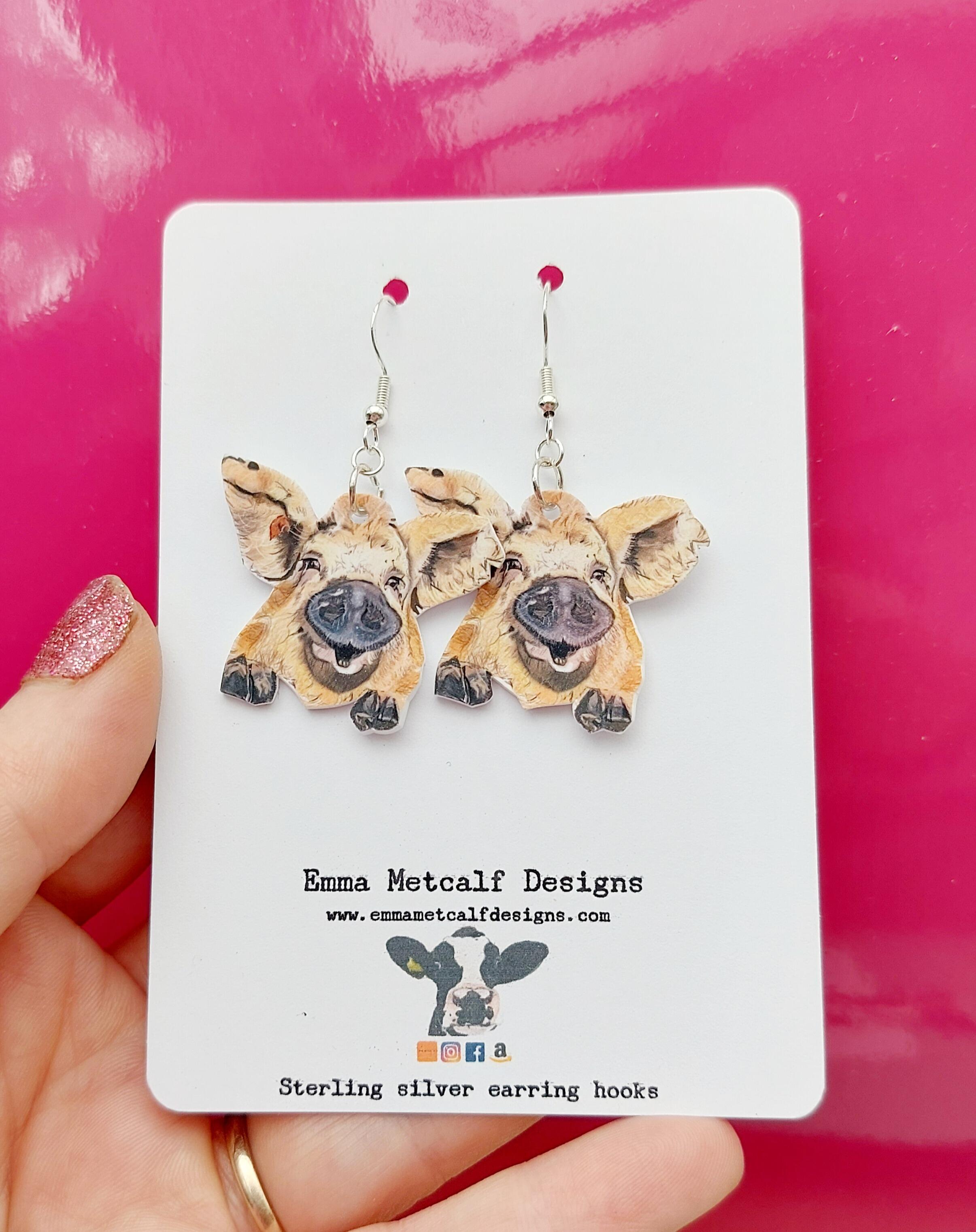 Bespoke farm themed Pig earrings with sterling silver hooks- choice of designs- Piggy earrings- Quirky earrings